ArcheMedX Announces A New Distribution Partner Network with Six of the Leading Distributors of Continuing Education (CE) for Healthcare Professionals
For the first time, Providers of CE for healthcare professionals have the opportunity to leverage the ArcheViewer learning platform in the creation of smaller and more flexible educational interventions.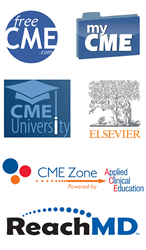 Charlottesville, VA (PRWEB) April 23, 2014
Beginning this week, providers of CE for healthcare professionals are now able to leverage the ArcheViewer learning platform when developing increasingly flexible and accessible online education – even if those educational plans are designed to employ smaller or stand-alone educational interventions.
Evidence now shows ArcheViewer-powered education delivers a more engaging and structured learning experience that increases completion rates, simplifies learning, improves competency, and positively impacts performance in practice. Importantly, these same outcomes are evident even during a learner's first experience with ArcheViewer-powered lessons, validating the simplicity and benefits of the flagship learning architecture in smaller and more flexible educational interventions.
This validation allows ArcheMedX to bring the CE community the greater flexibility it desires in both educational design and educational dissemination with the launch of the ArcheViewer Distribution Partner Network (AVDPN). In collaboration with six of the leading distributors of online CE, the AVDPN makes this innovative model for lifelong learning broadly available to support the CE community and to ensure that critical educational content is available and accessible to millions of healthcare professionals throughout the United States and abroad.
By investing in the integration of the ArcheViewer learning architecture with the learning management systems powering CMEUniversity, Applied Clinical Education/CMEZone, Elsevier CME, freeCME.com, myCME, and ReachMD, more flexible forms of ArcheViewer-powered education can now be seamlessly delivered to targeted populations of healthcare providers across dozens of clinical areas. To learn more about the AVDPN and the capabilities of each distribution partner, please visit the ArcheMedX Distribution Partners page.
Brian S. McGowan, PhD, Chief Learning Officer at ArcheMedX, describes the impact of the AVDPN, "By establishing a formal Partnership Network with these leading distributors of Continuing Education, we are providing the CE community with an expanded opportunity to leverage the ArcheViewer learning platform to impact learning and practice change across an audience of millions of busy healthcare professionals." Dr. McGowan went on to say, "The AVDPN ensures that the right educational activities will be available to the right learners at exactly the right time all within the online environments that learners have come to rely upon and trust."
As with the original ArcheMedX mini-curricular model, clinicians who participate in these education programs will have access to a personalized and structured set of learning tools that enable each learner to archive relevant lessons to their personal 'learning stream'; to take and synchronize notes at any moment during the lesson; to set critical reminders with the click of a button; to submit questions directly to faculty; and to quickly search through relevant resources (i.e., articles and abstracts, practice support, and patient education tools) carefully selected by the nation's leading healthcare educators.
By measuring the learning actions taken by clinicians as they consume content delivered through the ArcheViewer, Educational Partners can rapidly assess the effectiveness of each program in real-time and continually refine content in the weeks and months that come to "nudge" learners in the right direction and to guide them to reflect and apply critical lessons to practice.
ArcheMedX will continue to work directly with the dozens of Educational Partners that already deliver broader and more substantial curricular-based educational programs through the ArcheViewer and ArcheCourse learning platforms. This announcement signifies the availability of an educational model that complements the existing curricular approach to leveraging ArcheMedX-powered education and allows smaller, stand-alone educational interventions to be uniquely distributed through the AVDPN.
To learn more about the AVDPN and how the ArcheViewer learning architecture and connected learning tools are being leveraged, please contact Joel Selzer, Co-Founder & CEO of ArcheMedX, at [email protected]. To learn more about each of the nationally recognized Founding Members of the ArcheViewer Distribution Partner Network please contact the following: At CMEZone [Kurt Boyce, [email protected]], CMEUniversity [Michael Lemon, [email protected]], Elsevier [Sandy Breslow, [email protected]], freeCME.com [Steve Vance, [email protected]], myCME [Kenny Cox, [email protected]], and ReachMD [Art Marchesini, [email protected]].
About ArcheMedX
ArcheMedX is a healthcare informatics and e‐learning technology company with the singular mission to build the structure required to transform medical education through new connected learning and assessment models. By engineering an informatics‐powered architecture that organizes and connects the natural learning actions of clinicians in one system, ArcheMedX simplifies lifelong learning and streamlines the process of educational planning, assessment and support. Visit https://archemedxinc.wpengine.com for more information.