Operational Intelligence. Workforce & Site Readiness. Built for Clinical Trials.
Improve Clinical Trial Readiness.
Ready analyzes unique behavioral data to inform clinical operations. The result? Risks are identified sooner, resources are more effectively deployed, and staff and sites perform better.
Which research sites may need additional monitoring?
Do CRAs & sites understand the inclusion & exclusion criteria?
How many study sites are at risk of a major protocol deviation?
Which sites may struggle recruiting & retaining patients?
Who is ready to perform, and who needs help in a specific area?
Introducing Ready
Ready's novel approach to improving clinical trial readiness arms trial stakeholders with specific and actionable insights to assess and mitigate clinical trial risk.
The platform serves as a closed loop system that analyzes unique behavioral data to identify leading indicators of site readiness, provides actionable alerts to managers, and automatically re-engages staff and site personnel around critical information.
Experience Ready In Action!
See how ArcheMedX and Ready can help your organization improve the preparedness of project teams and site personnel
How Is Ready Used in Clinical Research?
Ready is being used by contract research organizations, sponsors, and other clinical trial stakeholders to evaluate the readiness of project teams and site personnel by detecting which staff or sites are most likely to struggle and automatically engaging them to address identified areas of need; which saves time, focusses key resources, minimizes risk, and improves overall preparedness.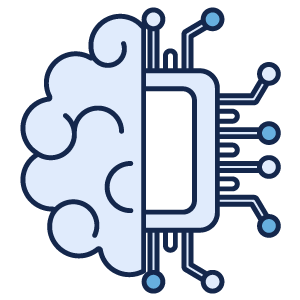 How Does Ready Generate Behavioral Data?
Ready's intelligent design tools transform your traditional content (i.e., CRA training materials, protocol slides, and procedural guidelines) into more personalized online learning experiences by "nudging" participants (i.e., CRAs, CRCs, and site personnel) to engage and take reflective actions around the content and critical points of emphasis.
How Does Ready Provide Operational Intelligence?
Ready then analyzes the rich behavioral data generated as participants engage (i.e., responses to nudges, question correctness, changes in confidence) around the content to assess the mindset and readiness of project teams and site personnel. The platform correlates and visualizes the data against benchmarks to deliver consumable alerts and specific insights to functional managers and senior leadership.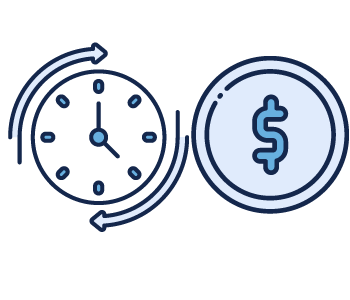 Why Should Your Organization Try Ready?
Ready goes far beyond traditional training solutions, providing the early warning detection and closed loop system needed to evaluate and improve the preparedness of project teams and site personnel. The result? Clinical operations leaders can quickly identify areas of risk, more effectively focus training and operational resources where they are needed most, and ensure staff and sites are better prepared.
Improving CRO Workforce Performance
Leveraging insights from Ready, a top five global CRO was able to segment its workforce across competencies, roles, and job tenure to identify at-risk staff. Key stakeholders anticipated saving ~$150,000 per sub-competence area by utilizing Ready to reduce the time managers previously spent conducting similar capability assessments.
Transforming Site Initiation Visits
By deploying Ready, an emerging CRO and leading biotechnology company delivered more personalized protocol training and successfully transformed their approach to conducting site initiation visits. The platform accelerated protocol understanding and helped the CRO identify site specific recruitment challenges that CRAs then addressed.
Accelerating Project Team On-Boarding
A nationally recognized academic research center utilized Ready to accelerate on-boarding for new project members and accurately predict high and low performers. The program manager reported to leadership that using Ready would streamline staff evaluations, increase preparedness, and ultimately reduce time by 40-50%.
Experience Ready In Action!
See how ArcheMedX and Ready can help your organization evaluate and improve the preparedness of project teams and site personnel