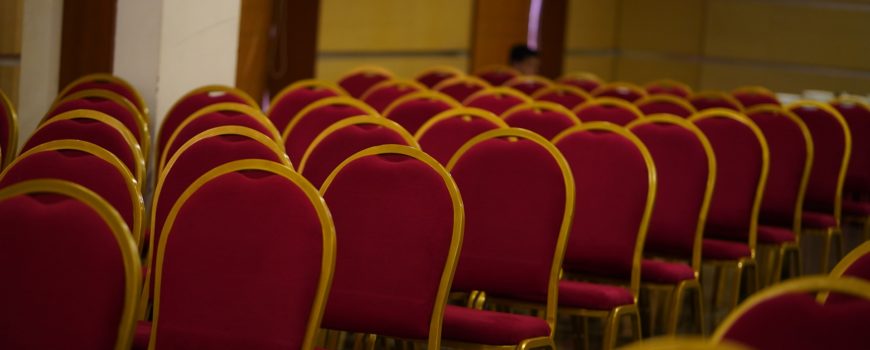 The clinical trial conference calendar was completely rocked this year with the efforts to stave off the spread of COVID-19. But with major events like DIA Global going virtual, and others being rescheduled or completely canceled until 2021, it can be tough to find where your ongoing education will come from.
To help, the ArcheMedX team put together this handy roundup of the top events we have on our annual calendar, along with some specific details to help you find that perfect clinical operations meeting for this very unusual year.
June Events
Event: DIA 2020 Virtual Global Annual Meeting
Dates: June 12-18
Location: Virtual
Cost: Members – $1629; Non-members – $1969
Relevant topics: Clinical safety, Early phase clinical research, Patient engagement
Traditionally billed as the intersection of science, healthcare, and regulation, DIA Global usually hosts everything from patients to regulators – attendees from across the spectrum of the product life cycle. This hallmark of the pharmaceutical industry calendar made the call to go virtual and has in fact already happened. But all sessions have been recorded, so if you missed it, you can still access the content.
Event: FierceBiotech Clinical Trials
Dates: June 22-24
Location: Virtual
Cost: FREE!
Relevant topics: Sensors, Remote monitoring devices, Tracking patient statistics, Real-world data, Patient-centric technology
Targeted to the C-Suite across areas like data solutions and analytics, technical operations, observational research, patient engagement, and product management, this free virtual event is sure to uncover some of the most relevant ways that technology is impacting clinical research today. With a special focus on clinical trial design, telehealth technologies, and strategies for incorporating technology into clinical trials, this event is one that we aren't going to miss.
Event: MAGI's Clinical Research Cloud Conference
Dates: June 22-July 2
Location: Virtual
Cost: One day for $295, entire meeting for $495
Relevant topics: Clinical operations, Project management & risk management, Site management, Contracts, Budgets & billing, Regulatory compliance, Professional skills
A favorite in the industry, MAGI has put together an 8 day agenda, intended for attendee flexibility. About half of MAGI attendees have leadership roles like CEO, vice president, or director. About three-quarters have eight or more years of clinical research experience. With over 49 sessions, and a thorough online catalog, you will likely find some great content opportunities.
July Events
Event: Clinical Operations in Oncology Trials
Dates: July 15
Location: Virtual
Cost: FREE!
Relevant topics: Data science, AI and data analytics, Oncology trial lifecycle, Digital solutions, Patient safety and compliance
Unlike many of the other events we attend, this one is not produced by an industry publication. And there's a limited number of speakers viewable on their site, though industry juggernauts like Pfizer and Tufts Medical School are on the list. This event seeks to uncover how our industry is coping with changes in regulations, explore new opportunities through adaptive approaches and methods to run successful clinical trials. Since it's free, it's probably worth checking out.
Event: Clinical Trials Summit
Dates: July 22-23
Location: Boston, MA, USA
Cost: Upon request
Relevant topics: Trial management, including Patient recruitment and retention, Patient engagement, Site selection, Study start-up, Data Analytics, Integrating Data and Tech into Clinical Trials, Risk-Based Monitoring
Shockingly, this is one summertime in-person event that is going forward this year. Advertised as hosting only around 80 attendees, and with a focus on senior leadership, this event requires some vetting to allow you in. The summit places a heavy emphasis on networking and collaboration, highlighting more than 12 networking hours and an executive lunch. Technology and the adoption of it to improve patients' lives is a major theme for this year's event, which is unsurprising because of our collective need to move the industry forward after the delays of COVID-19.
September Events
Event: SCDM 2020 Virtual Conference
Dates: Sept. 13-16
Location: Virtual
Cost: Starting at $250
Relevant topics: AI and machine learning, Data management, Clinical site immersion, Risk based quality monitoring, Patient safety
The Society for Clinical Data Management (SCDM) makes it clear that this is a very focused event, designed to educate and advocate for the data scientists and data managers of our industry. Since it's virtual, and with a (relatively) low cost to attend, this could be a great upskilling opportunity for anyone interested in becoming more knowledgeable about data management, the future of AI in clinical research, or emerging data management trends.
Event: FDA Clinical Trial Requirements, Regulations, Compliance, and GCP Conference
Dates: Sept. 18-19
Location: Orlando, FL, USA
Cost: Members – $575, Non-members – $650
Relevant topics: FDA Clinical research requirements, Enhancing success through communication and financial incentives, and Assuring confidence in clinical research.
Want real face-to-face time with contacts from the FDA? Do it here. This two-day conference is intended to share information among FDA representatives and the regulated community. Expect a focus on helping you to understand regulations, guidelines and practices, as well as methods and opportunities to enhance your product development experience. This year in particular will be an interesting opportunity to engage with the FDA.
Event: Biotech Week Boston
Dates: Sept. 21-24 – but still assessing the situation
Location: Boston, MA, USA
Cost: Unavailable
Relevant topics: Drug development, Manufacturing strategy & bioprocessing, Biopharma alliance trends, Biopharma M&A trends, AI's potential role in the revolution of drug discovery, Machine learning
With Boston the epicenter of the life sciences industry, this event's location is likely borne out of convenience rather than a focus on the local community's interests. However, the event planners are still evaluating options in light of the pandemic, so nothing is confirmed yet. If it happens, Biotech Week Boston is sure to be comprehensive, bringing thought leaders, experts, and startups from discovery, financing, manufacturing, and clinical trials. There are 15 different events, and a packed social schedule – and if you attend, don't miss the startup pitch competition! You can join their email list to keep up to date on event status.
Event: DPharm: Disruptive Innovations to Advance Clinical Trials
Dates: Sept. 22-23
Location: Virtual
Cost: $550
Relevant topics: Real world data, Clinical trial readiness, Patient data access and ownership, Digital biomarkers, Modernizing clinical endpoints, Protocol simulation, Big data & AI, Patient-centered trials
Not many details are available online yet for this event, but the past speaker list features some of the industry's heavy hitters; J&J, BMS, Merck, and many others have made an appearance in the past. We expect reasonable attendance from mid-to-large pharma, biotech (all sizes), CROs and sites, especially since this event is virtual this year.
Event: SOCRA 2020 Annual Conference
Dates: Sept. 25-27
Location: Las Vegas, NV, USA
Cost: Until Aug. 20, Members – $750 and Non-members $825, prices go up by $50 after that date
Relevant topics: Site efficiency and effectiveness, Centralized monitoring, Remote monitoring, Regulatory and quality parameters of electronic data records, e-consent, IRB approval
Las Vegas is always a huge draw, especially for the mid-level professionals in our industry. Touting over 1,000+ attendees, SOCRA annual draws investigators, research coordinators, research associates, project managers, consultants, educators, and administrators from across the life sciences industry. There are some great, specific tracks servicing topics like pediatrics, oncology, and behavioral health, as well as broad topics like Site Management and Training. Plus, there are a number of pre-conference workshops available to extend your learning.
Event: Outsourcing in Clinical Trials New England
Dates: Sept. 30-Oct. 1
Location: Boston, MA, USA
Cost: $499 for most attendees, FREE for executives
Relevant topics: Unavailable
Another event with few details available, this event is put on by the same organization producing Clinical Operations in Oncology Trials. Without much information available, the likelihood is that this event will be small and heavily managed. We will keep this blog updated with new developments on the agenda.
October Events
Event: 11th Annual Clinical Quality Oversight Forum
Dates: Oct. 5-7
Location: Philadelphia, PA, USA
Cost: Starting at $1895
Relevant topics: Inspection readiness, Clinical quality metrics, Risk-based monitoring, Documenting vendor oversight, Optimizing data quality, Implementing quality management systems, Risk-based auditing
Very little information is available online for this Philly area event. It touts itself as the destination for clinical quality, operations, management and audit professionals to engage and share their experiences, struggles, obstacles, and achievements when working with varying clinical partners including CROs and investigator sites. We'll update this post when we can find more information.
Event: Global Site Solutions Summit
Dates: Oct. 9-11
Location: Hollywood, FL, USA
Cost: Members – $1298, Non-members – $1598
Relevant topics: Site to industry productivity, Process and communication, Business development, Patient recruitment, Social media, Contracts & budgets and Clinical technology
Produced by SCRS (Society for Clinical Research Sites), past attendees to the Global Site Solutions Summit give this event rave reviews. Heavily skewed to the sites, this is a great event for sponsors or CROs that need to network or engage more directly with site leaders. With a mix of debates, sessions, workshops, and focus groups, you will have a diverse set of opportunities to engage with site personnel and leadership.
Event: Collaborating for Novel Solutions (CNS) Summit 2020
Dates: Oct. 29-31
Location: Boca Raton, FL, USA
Cost: Starting at $2195
Relevant topics: Clinical development, Artificial intelligence, Digital therapeutics, Real world evidence, Decentralized trials, Predictive analytics and Smarter eCOA
One of the few events offering year round events as part of your registration, CNS Summit is a well-known and well-attended event. CNS usually brings 750+ clinical development leaders from small, mid-size, and big pharma, CRO's and service companies, technology companies, and research sites. That said, they're hedging against COVID-19 with a disclaimer that the in-person event could change direction with the pandemic.
November Events
Event: Clinical Trial Innovation Summit
Dates: Nov. 10-11
Location: Boston, MA
Cost: $1999 until Oct. 2, $2199 onsite after that date
Relevant topics: Protocol development, Feasibility and site selection, Study start-up, Clinical data innovation, Digital endpoints, Real world data, Patient engagement, Enrollment modeling, Enrollment and retention
Cambridge Healthtech, the producer of this event, is a major thought leader in our industry and produces some of the best-attended events in life sciences, like SCOPE and Bio-IT World. With many of their events moved to virtual meetings this year, it's exciting to see this one rescheduled to accommodate a physical event. Expect to join clinical operations leaders & clinical research innovators from pharma, biotech and academia focusing on why trials succeed and why they fail, as well as budgeting, measurement, and outsourcing.
Didn't find the perfect clinical operations event for you?
We've probably missed a few, and the list of available webinars and resources is growing daily. If you're especially missing the individual insights that meetings provide, check out our interview series, "Conversations in Clinical Trial Readiness" to get that personal touch.